Whether or not Thursday's nursing strike goes ahead will be announced this morning, but District Health Boards says they have robust contingency plans in place just in case.
Nurses have voted on whether to accept the latest pay offer from DHBs and the result will be announced at around 10 this morning.
Anne Aitcheson, the national contingency planner for DHBs, says some services have already been scaled back, namely elective surgeries.
"We're talking hundreds of procedures. We perform across the sector around four and a half thousand elective surgical procedures a week."
However, if one Christchurch nurse gets his way, the strike will be going ahead.
He voted against the pay deal and says he doesn't believe registered nurses' leadership in medical crisis – is recognised.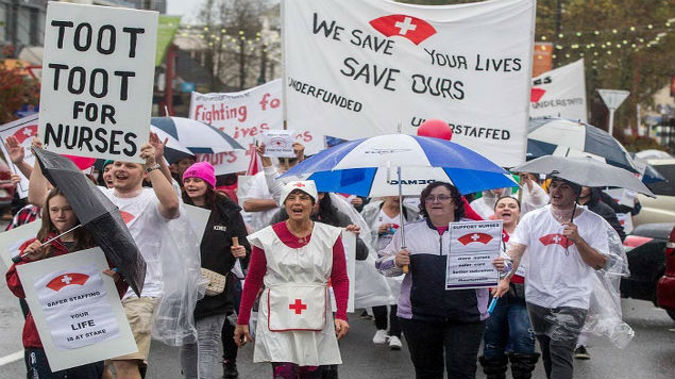 The nurse, who's been working 10-years, says registered nurses usually take the lead in responding to a clinical emergency, as they often have more experience than young doctors on duty.
"It just doesn't feel like your positions a registered nurse is that well respected and your contribution to people's health doesn't feel like it's that well respected either."
He says it's frustrating feeling undervalued for hard work and not being heard in pay negotiations.
The nurse says pay packet realities are demoralising and frustrating.
"Recently I was the first responder to an emergency. I performed CPR, a group of us saved this guy's life. And then I went home and I was doing my bank accounts, and I thought 'oh man, my salary's not working'."
He says no-one wants to jeopardise patient healthcare with a strike, but it may be their only option.
"Most nurses are good people, we're honest people, and we just want to get on with what we do which is looking after unwell people, but at the same time, it's just getting harder and harder financially for us, and we are working tough conditions."
The Christchurch nurse believes senior registered nurses should be on $80,000 a year.
Source: NewstalkZB